Wrestling for Life is a program within the Minnesota Wrestling Hall of Fame created to bring public awareness to the double and triple suicide rates amongst our first responders and dedicated to the reduction of the suicide rates of our law enforcement officers, fire fighter, EMS and corrections officers. These public servants put their lives on the line every day for us. We need to do something to help stop this escalating suicide epidemic!
The first step is to get Life Coin in their pockets! We are a 501c3 dedicated to suicide prevention and crisis control for our public servants across the country and Canada.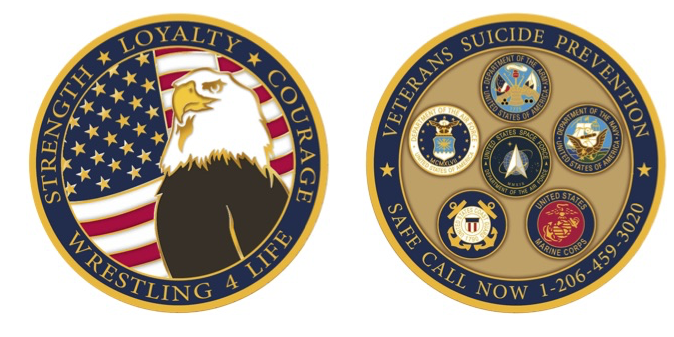 Adopt a Cop is a program where Life Coins are purchased and given to individual officers, friends, or entire departments.
Please click here to donate and help our cause.